Access Reverse Mortgage Corp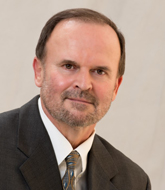 We have helped over 1500 people supplement their retirement income with a reverse mortgage. Our unparalleled expertise in reverse mortgages ensures the best possible process and outcome. There are only 14 individuals in the State of Florida with the designation of Certified Reverse Mortgage Professional (CRMP), 4 of which are a part of the Access Reverse Mortgage team. We offer a full range of FHA and proprietary reverse mortgages.
About Mac Tennant
Mac Tennant, President co-founded Access Reverse Mortgage Corp in 2005 and has overseen its continued growth since that time. Mac has established himself as a leading reverse mortgage expert. He was one of the first Certified Reverse Mortgage Professionals in the state of Florida, a designation certifying his vast experience and reverse mortgage knowledge, as well as a commitment to ethical lending. Mac appears regularly as an expert contributor on a number of radio programs, and also presents seminars and educational classes on reverse mortgages. Mac is an active member of the local business community leading the company's activities with its various association affiliations. He is a father of four and grandfather of five. He is active in his church and a Big Brother. NMLS #370462.
Request Help or Information by filling out the form below