Beacon Advocates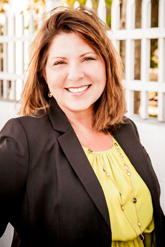 Beacon Oncology Nurse Advocates is a concierge cancer care company and has been offering personalized care management solutions to patients and their caregivers since 2012. The company is at the forefront of a new wave of consumer-driven healthcare as their seasoned oncology nurses and social workers provide customized expert guidance and advocacy services where and when it is needed most.
Their mission is to improve the cancer care experience by providing clinical clarity and advocacy while inspiring confidence for people affected by cancer.
These highly customizable services put the patient back at the center with in-depth oncology expertise by nurses and social workers who have been in the trenches for decades and understand the interconnected systems on how to improve clinical outcomes and reduce costs. As "a cancer care concierge company," Beacon Advocates is committed first and foremost to the patient, families and caregivers. By not needing to adhere to the typical limits of the 8 to 5 healthcare scenarios where doctors and other specialists are challenged by mandates to see so many patients per hour, Beacon Advocates provides the time and care it takes to listen and support clients at many interconnected levels.
About Lea Ann Biafora
Seven years ago, Lea Ann Biafora founded Beacon Oncology Nurse Advocates (Beacon Advocates) after working in the oncology field for ~30 years. Her experience in oncology spans across a variety of settings including community, academia, pharma, and insurance in a variety of roles ranging from clinical to administration in nursing, quality improvement, case management, project management, clinical strategy including population-based analytics and program development.
She has witnessed first-hand the spectrum of excellent, good, and inadequate care experiences. Even within the 'good care' scenario, there are many opportunities for improvement. The problem is driven by how our healthcare system is set up. Cancer care is centered around the payer, the healthcare setting, and the physician's knowledge and schedule. Too often, the patients' needs/wants are left unaddressed. Moreover, as many have experienced, individuals usually do not know what questions to ask or what or how to anticipate what will happen within their cancer journey.
She has created a model focused on improving the cancer care experience and clinical outcomes by delivering services tailored to meet their needs and wants to break down barriers. She believes that Beacon Advocates is successful because the individual living with cancer is viewed holistically – as a person not as a patient – finding out what is important to the individual, their client. They identify and then eliminate any barriers to excellent care by focusing on the specific disease and translating the science to manageable terms they help prepare individuals throughout their journey – providing questions to consider and insight into other potential treatment options including specific clinical trials available. Beacon Advocates understand how the disease can impact an individual's work and life, and as such, help the clients work through all these issues.
BACKGROUND CREDENTIALS
Registered Nurse (RN)
Oncology Certified Nurse (OCN)
Certified Case Manager (CCM)
Certified Professional in Healthcare Quality (CPHQ)
Certificate in Hospital Patient Advocacy from the Professional Patient Advocate Institute
Lea Ann has committed her entire career to oncology nursing. When she looked to complete her Master's in Nursing, she was encouraged to pursue healthcare administration by a nursing Dean at Simmons college who believed Lea Ann had the aptitude for looking at problems systematically and observed that she had a passion for quality, and as such,,, encouraged her to pursue healthcare administration.
Lea Ann took that advice seriously and blended her skill sets by: In addition to her applied experiences, Lea Ann has extensive academic training as a cancer patient advocate and business leader:
Specializing in oncology nursing (infusion, clinical trials, in-patient, and out-patient settings).
Learning the process of how to impact change through quality studies and control through an internship with Institute for Healthcare Improvement.
Working as a clinical nurse specialist at Dana Farber Cancer Institute, developing clinical practice guidelines, quality initiatives, process improvement, and led organization-wide accreditation of bone marrow transplants and cellular therapies.
Serving in hospital administration (case management/discharge planning, quality improvement, and staff development).
Working insurance administration (managed and developed cancer case management and chronic disease management programs). She has worked for Blue Cross Blue Shield of Massachusetts, Humana, Inc. as a clinical strategist, and Group Health Incorporated (GHI) in New York.
Member of
Oncology Nursing Society (ONS)
Case Management Society of America (CMSA)
Alliance for Professional Health Advocates (APHA)
National Association for Healthcare Advocate Consultants (NAHAC)
EDUCATION
Masters of Science in Health Care Administration, Simmons College
Nursing, Emory College
Associates in Nursing, Miami-Dade Community College
Diploma, Jackson Memorial Hospital School of Nursing.
Request Help or Information by filling out the form below