Isoken Ogbomo MSN, FNP-C CCM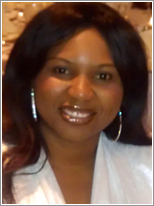 Welcome to my on-line office. My name is Isoken Ogbomo and I am a care manager and elder care consultant. I work with long distance family caregivers caring for their loved ones who are retired executives as well as families in the sandwich generation who do not want the stress of family caregiving but WANT to see their loved one thrive in the place they know by heart... their home, on their own terms regardless of their medical diagnosis. My clients include adult professionals seeking help for their aging loved ones, long distance family caregivers needing help to navigate the elder care and retirement living industry, assisted living facilities who need navigators to help their residents to stay in the facility longer, attorneys and guardians seeking help for their clients.
Here is why I enjoy such a fine reputation
I am a board member of the Elder Care Planning Council of Illinois. I am a certified family nurse practitioner with more than 14 years of combined experience in various health care settings. I am also certified in care management, where I help my patients and clients navigate the complex health systems by finding the appropriate healthcare services and healthcare setting.
Request Help or Information by filling out the form below