Jonathan Wells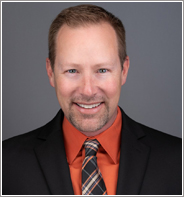 I am delighted to share that it is our goal at Home Care Assistance to not only provide the highest quality of care for your loved one but also create a lasting bond and friendship that brightens your loved one's life. Over the years, we have listened to our clients, caregivers and industry experts to create two of the most powerful programs in the home care industry. These include our Exclusive Balanced Care Method and a new and revolutionary program for seniors with Alzheimer's and Dementia called the Cognitive Therapeutics Method. So, our care managers are available 24/7 and are ready to assist at a moment's notice. We would like to invite you to speak with one of our friendly care managers by calling (720) 287-1685 to explore all of your care options.
Welcome to Home Care Assistance of Douglas County
My name is Jonathan and I am the Co-Owner and Care Administrator of Home Care Assistance of Douglas County. Our mission is to "Change the Way the World Ages." I am privileged to be able to help the seniors and families of Douglas County navigate the confusing health care industry, finding the care that works best for them.
You may be stressed, overwhelmed and wondering if you are making a good choice for yourself or your loved one. You may need information on just what home care is and how it truly works. I have personally seen how difficult these decisions can be, and I understand that having a resource and an advocate helping you during the process can be a huge relief. Please know that you are not alone.
You may be surprised at the quality of care that can be delivered right in the comfort of your loved one's home. Whether your need is for 24/7 care, hourly care, or just during a short recovery after hospitalization, our care team is ready to help. For more information about in-home care or if you are in need of immediate assistance, please contact me at (720) 580-6704. I'd be honored to assist you.
Request Help or Information by filling out the form below