Angela Renee's Home Care LLC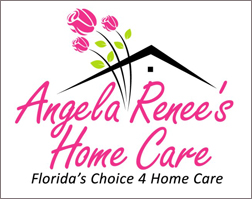 We are a non-medical home care agency, servicing Orange and Seminole counties. Our goal is to assist seniors, the disabled, and veterans to remain safely in their homes. The most vulnerable take the risk of falls, dehydration, non-compliance with medications, hospitalizations, and nursing home placement.
We assist with meal preparation, laundry, medication reminders, and light housekeeping. Most of the individuals in our communities either live alone, or their family members, friends, etc. live (or work), more than 30 minutes away. Often, their loved ones are worried about their well-being. Searching for someone that they can trust to provide adequate care, can be very stressful, and time-consuming.
Angela Renee's Home Care offers compassionate care, and a peace of mind. We are an agency that you can trust. ARHC accepts private pay, most long-term care insurances, the Veteran's Administration, and Medicaid on a case-by-case basis. ARHC is owned and operated by a disabled veteran. Our services include home makers, companions, and sitters. We can help with light housekeeping, meal preparation, medication reminders, and laundry.
About Darlene Kennard
Darlene, is a RN, disabled Army Veteran, with an ADN degree. I started this agency with you in mind. ARHC is named after my sister; Angela Renee Prentice. Before passing, Angela received excellent care from two compassionate and caring nurses. The care that Angela received, was the catalyst that started ARHC. I started out as a CNA, progressed to an LPN, and eventually a RN. Now, I am pursuing my BSN.
I have worked with seniors for the past 10 years. What-ever agency I worked for, I was highly requested and highly recommended, because of the level of care, compassion, and trust that I built with my patients, and their families. I am trustworthy, and excellent in communication, that is what families are searching for trust, excellent care, and communication.
Request Help or Information by filling out the form below