Passionate Healthcare Advocacy & Wellness, LLC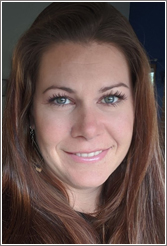 As a private wellness company, Passionate Healthcare Advocacy & Wellness (Passionate HCW) serves individual clients and senior living communities. Through caregiver education, promoting aging in place strategies, healthcare advocacy, comprehensive home safety assessments and instructing in fall prevention, we guide seniors to live their best lives.
Now more than ever, it is understandable that seniors may be hesitant to move away from their homes. Through additional support and a consistent professional by their side, clients and family members can effectively prepare and feel confident in their quest to age in place. Our healthcare advocacy goals include:
Improve health outcomes
Decrease hospitalization risk
Organize and explain crucial medical paperwork
Postpone the onset of disability
Recognize health changes before they become acute
Improve quality of life
Save on healthcare costs
Identify rehabilitation needs
Plan services to increase safety
Discover early-stage disease
Determine a senior's ability to care for himself or herself
Identify and correct fall risks
Passionate HCW also provides helpful enrichment educational services for senior living communities and caregiving companies. Offering fall prevention webinars and workshops, assistance with specific room safety recommendations, assistive device safety clinics and social/mental health check ins with residents. Caregiver training classes are also offered on functional mobility, transfers, lifting/body mechanics and more.
Request Help or Information by filling out the form below