Stan Israel insurance Services, Inc.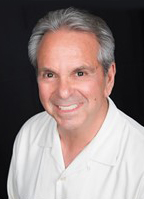 We are a dual purpose brokerage agency. We first advise clients about Long Term Care Insurance What is LTC? Who Pays for it? How is Care Managed? Where is Care given? What About Medicare and Medicaid? What Should I look for in a policy?
We guide clients through the complexities of LTC and their insurance coverage options. Clients ask many questions, it is our job to ensure that every client understands their options and makes well-informed decisions.
Client Testimonials:
Stan makes himself available to answer all of my questions, even when he is out of town. He returns calls promptly and is professional and knowledeable about LTCI. I recomment Stan Israel for any one who is looking for long term care coverage, education, and advice. - Connie | Glendale, CA
I have had a strategic partnership with Stan Israel for over 12 years. He is on the cutting edge of all things LTCI. I have complete trust in sending my clients to him for assistance. - George | Agoura Hills, CA
Request Help or Information by filling out the form below