Simple Reverse Lending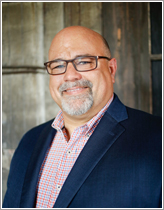 Converting Equity into Cash flow. Make the most of your Home Equity to meet your needs and achieve your retirement goals.
David's mortgage career began in 1998. 24+ years later he is still helping clients meet their financial needs. He has spent the last 12+ years specializing in Home Equity Conversion Mortgage aka The Reverse Mortgage Program.
Known as "The Reverse Mortgage Guru," David is the foremost expert on Reverse Mortgages. Whether you're looking to REFINANCE to free up CASH, pay for in-home health care, long term care, retire an existing mortgage, supplement income, pay off debt, or simply IMPROVE cashflow, David is here to help. Maybe you're looking to downsize, right-size or otherwise need to PURCHASE something more suitable, David can help you with that too. He'll assist you in navigating HUD's Senior loan program known as the HECM. David has helped 1000's of client throughout the United States. Licensed in 41 States and counting, he can help just about anyone, anywhere. Reach out today and connect with The Reverse Mortgage Guru, you'll be glad you did.
Request Help or Info in the Form Below