Miller & Miller Estate Planning and Elder Law Firm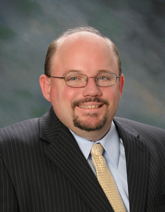 If your senior loved one is suffering and in need of a caregiver or long term care facility, I can help you with a combination of trust planning, Medi-Cal planning, and Veteran's Administration Planning to help you receive the services you need while preserving your estate. My office is located in Visalia, California.
About Me
I have practiced as an attorney in the field of Estate Planning since 2004. Prior to becoming an attorney, I worked in an Estate Planning Law Office drafting and funding trusts since 1995. As an attorney, I help with "Senior" issues such as preparation of revocable living trusts, irrevocable trusts, powers of attorney, Advance Health Care Directives, Wills, and the like. Also, I help seniors who are facing a nursing home stay to qualify for Medi-Cal while preserving their assets in accordance with the Medi-Cal rules. I can also assist with Veteran's Administration planning and applications for wartime veterans and their spouses. I am friendly, easy to work with, and offer a free consultation to discuss your case.
Request Help or Information by filling out the form below