Anthony F. Russo & Associates, P.C.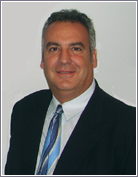 Estate Planning starts at the HEART
We believe if you do proper estate planning with thought, love, and caring in your heart, your legacy and family values should extend beyond you passing.
Large Law Firm Experience with the Personal Touch of a Small Law Firm
HAVE YOU ATTENDED ONE OF THE MANY SEMINARS ON ESTATE PLANNING?
Anthony F. Russo & Associates, P.C. in East Meadow, New York, can help you plan for the future and protect your legacy. Our experienced staff of attorneys have more than 30 years of combined experience.
We have the reputation, the resources and the personal commitment to you that can get results, time after time. The attorneys both on staff and of counsel specialize in estate/elder law planning with extensive experience. We look to maintain a relationship with our clients. Many of our clients, once joining our family, have contact with our office for a host of legal needs. From Medicaid and estate planning, we want to be the people you call on.
Family is the most cherished aspect of our lives. As our loved ones get older, all of us want to ensure that they get the care and services they need. We understand that long term care planning can be confusing. It is for this reason that we have retained the services of a Licensed Master Social Worker and her agency, Compassionate Solutions, LTD., to guide you through the difficult nature of care for an ill or elderly loved one. Compassionate Solutions, LTD. provides the special knowledge of social workers who understand the process and system in place when filing Medicaid applications, for an affordable rate.
Our office reviews all Medicaid planning to ensure that it is in accordance with Medicaid law.
Like Having a Lawyer in the Family
When you contact us in East Meadow, you can arrange a free initial consultation with our skilled estate planning lawyers. We keep our schedules flexible and return after-hours messages promptly. Call 516-794-1100 x 2.
Request Help or Info in the Form Below