Mark Wermerskirchen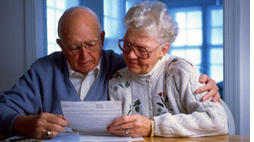 For more than 30 years, Mark Wermerskirchen has dedicated his practice to issues affecting the elderly and their families, with special attention given to Veterans and benefits available to them.
At Wermerskirchen Law Office, P.A., we spend the majority of our time working on Elder Law and Estate Planning issues in order to assist the aging and their families. We act as your personal advocate guiding you and your family through the sometimes overwhelming and often times confusing legal issues surrounding estate planning, Medicare, Medical Assistance (Medicaid), Veterans benefits, disability planning, long-term care, and much more. I have helped families throughout the State of Minnesota become eligible for programs that will assist with paying for home care, assisted living and nursing home related expenses. In some cases, family members are allowed to be compensated for the services provided to their parents or other elderly individuals.
I can help you develop a plan for paying for long-term care costs or becoming eligible for government benefits that will assist you in paying for long-term and nursing home costs, as well as assisting you with all of your estate planning needs. I also can help you evaluate long-term care insurance policies and prepare powers of attorney, health care directives, wills and trusts. If your personal situation deems it necessary, I can assist you in estate and probate administration.
Know Where to Turn
Caring today for seniors and the disabled requires answers to many difficult questions that parents, spouses, caregivers and children don't have answers for or who to call for help. Clients know they can turn to Mark for answers and cutting edge advice. Mark will provide information and answers that will help loved ones navigate the confusing rules affecting Veterans, seniors and the disabled, so that good decisions are made.
Request Help or Info in the Form Below