Reverse Mortgage Alabama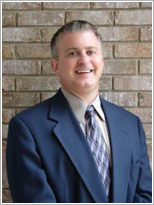 If you are looking for no-nonsense, straight forward information on a Reverse Mortgage, but fear calling a National Company and getting bombarded, you should call me.
I am very straight forward, honest, and have almost 10 years' experience working in the Reverse Mortgage industry.
This will probably be the only time in your life you take advantage of the Reverse Mortgage program, so let me share my knowledge from the hundreds of Alabama homeowners I have helped in the past.
National and local money experts are now agreeing that the Reverse Mortgage is a good financial tool for supplementing your nest egg with the growing line of credit.
In the market to buy your next home? Ask your local Realtor about using the Reverse Mortgage for purchase. Call me today with your questions on how the Reverse Mortgage might work for you.
You are always welcome to visit me at my office or I will be happy to meet with you in your own home in Central Alabama.
Scott Underwood has an A+ rating with the BBB, and adhere to the National Reverse Mortgage Lenders Association's code of conduct and ethics.
Request Help or Information by filling out the form below