Law Office of Michele Audet & Medicaid Counseling Services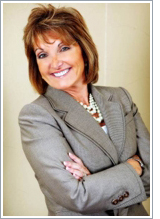 We are a Texas based law office that is dedicated to assisting individuals and families THROUGHOUT TEXAS secure financial aid for nursing home expenses or long term care needs.
Our staff places special emphasis on educating families on how to qualify for financial assistance through MEDICAID (the Texas Department of Human Services (TDHS)). In doing so, we strive to explore and utilize any and all legal means of protecting both hard earned income and assets from unnecessary spend-down.
Services include but are not limited to:
Medicaid Eligibility Consultations (Tele-Conference Consults Available)
Proper submission of Medicaid App (Full-File Management or App Assist Asset Preservation through Structured Gifting Savings Protection through Qualified Pensions
Annuities Utilization of laws afforded via the Spousal Impoverishment Act
Legal documents include but are not limited to:
Qualified Income Trust (QIT or Miller Trust)
Supplemental or Special Needs Trust Deeds (Warranty, Mineral, Special Remainder/Lady Bird, other)
Partition Agreement
Wills
Probate
Power of Attorney Affidavits (Death, Heirship)
We feel strongly that well-informed citizens are perfectly capable of making sound choices.
We would be honored to serve you and your families' needs.
Request Help or Info in the Form Below