Pennington Financial Services, LLC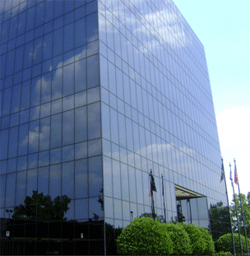 While most financial service firms attempt to be everything to everyone and wind up not specializing very well for anyone, Pennington Financial Services LLC focuses exclusively on the needs of those ages 50 and over and their specific financial problems and opportunities.
Pennington Financial Services LLC is a professional firm designed to assist seniors with protecting their assets and standard of living. Our practice occasionally involves working with other professionals (attorneys, accountants, bank officers, and other investment advisors) to pursue the most outstanding planning techniques available. Services provided:
Estate Planning - including assistance with living trust and elimination of estate taxes and probate fees and expenses.
Best ways to invest and get money out of IRA's rollovers, and Pensions.
Long Term Care - to protect and shield assets from Medicaid seizure.
Ways to increase and protect your income.
Income Enhancements - with immediate annuities.
Tax Reduction Strategies - to help increase spendable income.
Medicaid Estate Recovery Services - to help eliminate or reduce to Medicaid liens on assets after a loved one passes away
Investment Advisory services offered by Ed Pennington through Brookstone Capital Management, LLC,
an SEC registered Investment Advisor.
Many seniors can better organize their financial affairs when they know about the many solutions available beyond what they are told by their stockbrokers, financial planners and lawyers. Pennington Financial Services, LLC first educates seniors about their alternatives and then assist them in implementing the proper solutions. If you've been looking for straight advice and wondering who you can talk to, we will be happy to meet with you for a free consultation. During your initial consultation, we will review your tax return and list of investments and answer your questions.
Phone Today: Toll Free (866) 323-4125 or (318) 323-4125 with questions or to see if we can help you. There is no charge for an initial meeting
Request Help or Info in the Form Below