Mutual of Omaha Mortgage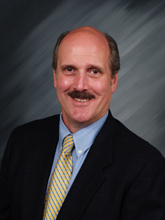 You have seen all the ads on TV, on line and in the newspaper - now you would like to speak to someone one-on-one to get your specific questions answered. But you don't want to be pressured... you just want information. Detailed information. About costs. About counseling. About what happens at the end of a reverse mortgage loan.
Please give me a call, or drop me an email. Mutual of Omaha Mortgage is part of the Mutual of Omaha family, a company that has been serving Americans for over 100 years. We have a full offering of both federally-insured and proprietary reverse mortgage programs. Fixed and variable interest rates. With and without origination fees. No service fees on any program.
Don't be overwhelmed trying to figure it out on your own. I'll be glad to help you sort it all out, and you will never feel any pressure. To me, offering reverse mortgages is an educational process, not a sales process. If it's right for you or your loved one, that should become self-evident; if it's not, the same holds true.
Request Help or Info in the Form Below