Stefans Law Group P.C.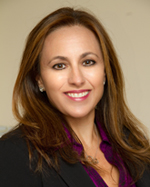 We focus on holistic planning solutions that integrate all aspects of care for our clients -- including financial, social, medical, and legal -- to achieve lasting security and peace of mind. Our multidisciplinary team of attorneys, certified financial planners, certified public accountants, and enrolled agents work together to create successful legal strategies for your comfort and security. We will help you maximize your assets and preserve your legacy for generations to come.
Estate Planning
Estate Administration & Probate
Medicaid Applications
Asset Protection Planning & Trusts
Social Security & Retirement Income Planning
Geriatric Care Management
Guardianship
Special Needs Planning
Caregiver Support
Elder Law & Patient Advocacy
About Donna
Donna Stefans is the founder and lead attorney at Stefans Law Group, PC. She has over 20 years of experience in elder law, estate and asset protection planning, estate administration, geriatric care management, special needs planning, guardianship, elder law abuse and neglect, retirement income planning and Medicaid optimization.
Ms. Stefans is also the President of Stefans Associates, Inc., a full service personal, business, and Trust, Income Tax and Accounting practice.
The third major part of Ms. Stefans' practice is capital management and investments. She has over 24 years of experience in retirement planning, asset protection planning, and wealth management.
She is currently a Registered Investment Advisor with Cetera Advisor Networks LLC, and is an Accredited Investment Fiduciary (AIF). She is licensed to practice law in New York and Florida.
Request Help or Information by filling out the form below