The Center for Elder Law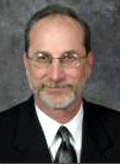 Don L. Rosenberg is a partner in the law firm of Barron, Rosenberg, Mayoras & Mayoras, P.C. and has been practicing for over twenty-five years.
Don's practice is limited to specializing in issues concerning disability, estate, business, long term care, nursing home, Medicaid and special needs planning.
Elected incoming chair of the board for the Alzheimer's Association - Greater Michigan Chapter.
Member of National Academy of Elder Law Attorneys and has been listed since 1991 in the Academy's Experience Registry in the areas of Planning for Disabilities, Estate Planning, Estate and Gift Tax Planning, Decedents (Probate) Estate Administration, Guardian/Conservatorship and Medicaid Planning.
Council Member (serving 7th year) of Elder Law and Advocacy Section of the State Bar of Michigan.
Member of the Board of Directors of the Alzheimers's Association - Greater Michigan Chapter
Public Policy Chair of the Alzheimer's Assocation - Greater Michigan Chapter as well as a member of the State Public Policy Council-Alzheimer's Association.
Member of the Financial and Estate Planning Council of Metropolitan Detroit.
Quoted in the March 6, 2000 of issue of Forbes magazine on page 178 in the article titled, "If It Sounds Too Good..." on the topic of trusts that are to good to be true. Featured on local TV Station WDIV by Senior Reporter, Dell Warner, in a Say Concerning Elder Law
Selected Honored Member of the National Directory of Who's Who in Executives and Professionals, 1995, Who's Who in American Law, 1998-1999 and Who's Who, 1998 Honored and Distinguished Lawyers as well as Strathmore's Who's Who Millenium 2000-2001.
Past-President of KESHET, which is a nonprofit organization that serves families who have children of any age with disabilities of any kind and a past Member of the Board of Directors of KADIMA, which is a nonprofit organization that serves families and individuals with mental illnesses.
Don is a frequent lecturer and has spoken before many groups including, Special Olympics of Michigan, Michigan Alzheimers Association, Michigan Institute of Continuing Legal Education (Medicaid Update) Wayne State University, University of Michigan, Michigan State University, Brain Injury Association of Michigan, Far Conservatory, Macomb County Intermediate School District, Christian Services Coordinators Association, Michigan Association of School Administrators, Macomb County Life Underwriters, and numerous public seminars given in conjunction with colleges, senior centers, stock brokerage firms, accounting firms, financial planners and life insurance agencies.
Don Rosenberg, through the Center For Elder Law provides the following:
Elder Law
Estate Planning
Estate Administration and Probate
Litigation
Business Law
Real Estate Law
Request Help or Info in the Form Below