Callahan Financial Services Group, LLC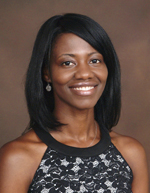 Medicaid Application Assistance
Callahan Financial Services Group, LLC assist seniors and their families with applying for government benefits such as Medicare and Medicaid.
We assist with applying for long-term care Medicaid to pay for care in a nursing home or assisted living facility. Let our Medicaid Specialist conduct the 5-year look back and/or prepare and file your Medicaid application. If you are an adult child or a spouse needing guidance and don't know where to turn, we can help you find answers and get the Medicaid help your loved one needs.
We can save you time and money because of our expertise. Call today to schedule your free 30 minute Medicaid consultation. Our Certified Medicaid Planners with Medicaid attorney oversight are awaiting your call. Serving NY, NJ, PA.
We will be there every step of the way
Call us today. You'll be glad you did.
Visit our website: CallahanFinancialServices.com
Like us on Facebook: facebook.com/CallahanFinancialServices
Request Help or Info in the Form Below