Lineage Lending Reverse Mortgages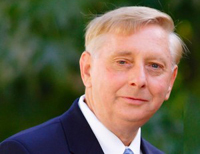 I'm Paul Snyder. I've been helping senior citizens like you with their reverse mortgage needs since 2005.
In working with countless clients and as a senior citizen myself, I understand the goals and concerns of my clients. I look forward to discussing your unique situation and helping you determine if a reverse mortgage could be a smart decision for you.
Request Help or Information by filling out the form below