Open Mortgage, LLC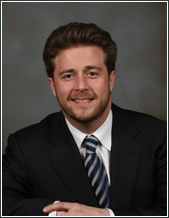 Open Mortgage, LLC is one of top direct reverse mortgage lenders nationwide. We offer competitive pricing and a complete "FREE" reverse mortgage analysis structured around a retiree's needs.
Open has access to all FHA reverse mortgage products and new proprietary products.
Reverse Mortgage Programs provide a financial solution to senior homeowners in order to fully enjoy their retirement years. Federally insured Reverse Mortgages allow for conversion of your home's equity into cash for homeowners at least age 62 and older.
Open Mortgage, LLC is not acting on behalf of or at the direction of the federal government.
Let's first go over the benefits
There are no restrictions on the usage of the funds you receive from the Reverse/HECM (Home Equity Conversion Mortgage). You may use it for home repairs, medical bills, car loans, payment of other bills, or a safety net of emergency funds. You will retain the title of your home, never pay a mortgage payment again, and can live in your home as long as you pay the property taxes, homeowner's association fees, insurance, and maintain the property within FHA guidelines. You enjoy the equity of the home and when the loan is paid back, you or your heirs may keep the remaining equity. The money you receive does not affect Social Security or Medicare. This product is designed to improve the quality of life.
What are the eligibility requirements?
You must be at least age 62 years or older and own your home. Applications for a Reverse Mortgage do not require a health exams. As with any loan, however, there are title searches, attorney fees, a financial assessment, and closing costs, which vary from state to state. Not everyone that applies will be approved
Each Reverse Mortgage is unique and that is why discussing your options with a third-party, non-profit governmental agency who specializes in counseling seniors is required to be sure this product solution is right for you. Their only purpose is to ensure all your questions are answered and you are fully informed about the transaction.
What is the process to applying for a Reverse Mortgage?
The first step is the examination of your financial situation. Next, you fill out an application with your loan originator from Open Mortgage, followed by participation in the counseling session. Next, an appraisal is conducted on your home. At Open Mortgage, our lending team comprised of knowledgeable processors and underwriters are highly efficient in processing and underwriting your loan using state-of-the-art technology. Upon loan approval, your personal loan originator or processor will schedule your closing, taking care of last minute details making it as convenient as possible. You then receive your funds. Please note, both your Application and Closing can take place from the comfort of your home or in our office, whatever you prefer.
How and when to repay your loan.
Repayment is required when you leave your residence permanently. Repayment is limited to the value of the home when sold. Some of the equity may be depleted and may require your estate to sell the home.
So let's recap the Reverse Mortgage process. The first steps are to examine your financial situation, apply for your loan, attend the required counseling by phone or face-to-face, your choice. Then Open Mortgage orders an appraisal of your home. If all requirements are met, we underwrite your loan. Once approved, we schedule your closing, and you then receive your funds, and can then focus on a better quality of life.
Request Help or Info in the Form Below