Streeter Law Group, A PC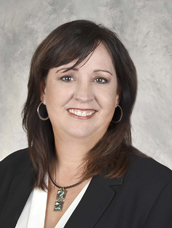 Our mission is to provide customized estate planning services to our clients based on their family. Every family has unique goals and concerns. We help people decide what is important to them in the planning process and present choices so that clients can choose which plan is right for their family. We explain the pros and cons of each option so they can make an informed decision. We plan for not only death, but also what will happen during their life. There are many options in planning for nursing home expenses, home health care expenses, guardians for children and who will help make financial and medical decisions if you are not able to do so on your own. We help with Medi-Cal/Medicaid planning and assist with applications for veterans benefits. We offer educational interactive workshops so people get a chance to get to know our attorneys and decide if they want to work with us.
Streeter Law Group is known in the area as the firm with attorneys that listen. Our clients have repeatedly said that we are the firm that listens to their questions, and answers them in a way they can understand. If you need an attorney who listens, call Streeter Law Group.
About Debra Leffler Streeter
Debra Leffler Streeter has not only worked with helping clients plan for and deal with aging loved ones, but she has also dealt with these issues in her own family. Debra has searched for suitable communities, worked to find ways to pay for care, watched family members decline mentally and physically, explained to family members they can't live at home, can't drive, and can't manage their finances. Debra has also made the end of life health care decision and made arrangements after they passed.
Request Help or Information by filling out the form below