Slutsky Elder Law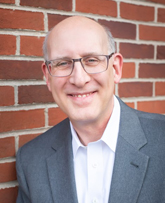 Robert M. Slutsky, Esquire provides legal services focusing on Estate Planning and Elder Law. The firm can help you negotiate the complex issues that you will confront planning your healthcare and finances with the preparation of wills, revocable and irrevocable trusts, health care proxies, living wills, life insurance trusts, durable powers of attorney, and other estate planning /elder law documents.
Mr. Slutsky has a special expertise in dealing with issues of cognitive impairment with older adults, Special Needs Planning, Medicaid Planning and Asset Protection Planning and protecting assets if you or a loved one needs nursing care. Our focus is on protecting your assets and your family from the devastating effects of catastrophic health care costs and taxes and protecting you from the loss of freedom that can accompany cognitive impairment.
Mr. Slutsky's practice serves Montgomery, Philadelphia, Delaware, Chester, and Bucks Counties.
Services
Robert Slutsky, Esq. with Slutsky Elder Law offers the following services:
Medicaid/Asset Protection Planning
Special Needs Planning
Estate Planning and Elder Law
Special Needs Trusts
Incapacity Issues and Planning
Guardianships
Estate Administration
Power of Attorneys
Long Term Care Planning
Elder Care Crisis Management
Multigenerational Planning
Planning for Blended Families
Wills and Probate
Request Help or Information by filling out the form below