AST Legal Nurse Consulting Service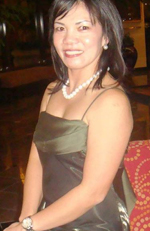 AST Legal Nurse Consulting Service is a partnership of active Licensed Registered Nurses who are dedicated to providing only the highest quality of care to all the Clients they serve; with extensive experience in inpatient and outpatient settings, including Emergency Room, Triage, Advise, PICC lines insertions & care, Plasmapheresis, Chemotherapy, Intravenous medication & Blood products Infusion therapy, and Medical Surgical care.
AST Legal Nurse Consultants have been able to implement a program that will likely become a norm in the future. The biggest payoff for us right now is being part of the solution to many Attorneys, Insurance Agencies, Healthcare Facilities, consultants who are seeking subcontractors with experience in a specific nursing specialty, and Private Corporations (e.g., developing corporate strategies for quality assurance, and risk identification management, evaluation and control).
Being an AST Legal Nurse Consultant; allow us to consult on Cases involving anything with medical records, Cases involving professional negligence of a healthcare provider, healthcare facility or learning institution and Cases where Health, Illness or Injury is an issue .
To name a few:
Auto accident, premises liability Cases (e.g., slip and fall, high-stacking injuries, sexual & physical assault)
Products Liability Cases (Medical & non- medical devices and drug-related cases) such as birth control pills, accutane, vioxx, fosamax, dilantin, Hip implants, pacemakers, AICD, IV pumps, heart valves and ventilators.
Machinery, equipment, personal care, household products, food, motor vehicles, automobiles, auto parts, cigarettes, lighters, children's toys and products.
Toxic Torts and Environmental Cases; such as oil spills, waste products from manufacturing processes, electromagnetic fields (e.g., against a utility Company), radiation contamination, hazardous chemicals in a workplace, waste management and disposal and lead poisoning.
Workers' Compensation and Workplace Injury Cases, such as: equipment and machinery related injuries, cumulative trauma disorders, injuries caused by objects striking workers, back injuries, and auto accidents.
Criminal Cases, such as Driving while intoxicated(DWI)/driving under the influence (DUI)sexual and physical assault, child, spouse or elderly abuse.
Medicaid and Medicare fraud and abuse cases.
Possession of narcotics cases.
Family law (e.g., custody battle), probate (e.g. Competency in issue), school health (e.g., injury of Child while crossing the street, sexual assault by a Teacher)
Americans with Disabilities Act (ADA), employer-employee relationships (e.g. wrongful dismissal)sexual harassment, right to die,
Social Security, Medicare benefit issues, physician-facility relationships (e.g. physician dropped from an HMO, preferred provider network or managed care network)
Psychiatrist or therapist abuse or injury, insurance(e.g., reasonableness of a medical bill, relationship of a medical bill to the alleged damages or injuries), family Leave Act, bad faith litigation against insurance companies for failure to pay a claim or for denial of access to specific care or treatment, wrongful adoption, healthcare professional board disciplinary actions.
While the attorneys are the expert on legal issues, AST Legal Nurse Consultants are the expert on nursing, the healthcare system and its inner workings who uses existing expertise as a healthcare professional with a specialized training to consult with attorney-clients on medical-related cases by:
Reviewing medical records and understanding the terminology and subtleties of the healthcare system.
Assess Medical Records and Analyze the Case
Identify and review relevant medical records, hospital policies and procedures, other essential documents and tangible items.
Organize, tab and paginate medical records.
Summarize, translate and interpret medical records.
Prepare chronologies of the medical events involved in a case.
Screen or investigate cases for merit.
Define the applicable standards of care.
Define deviations from, and adherences to, the applicable standards of Care.
Assess the alleged damages and/or injuries.
Identify factors that caused or contributed to the alleged damages and/or injuries.
Identify and recommend potential defendants.
Identify issues of tampering with the medical records.
Support the Attorney's Case by:
Conducting literature searches and integrate the literature and standards/guidelines into the case analysis.
Research and analyze the validity of research studies relied on by all parties.
Coordinate and attend independent medical examinations(IMEs)
Serve as the Attorney's Liaison.
Interview plaintiff and defense clients, key witnesses and experts.
Locate and interface with expert witnesses.
Communicate with potential testifying experts.
Assist with Discovery and Preparation for Court
Prepare deposition and trial questions.
Assist in exhibit preparation.
Attend depositions, trials, review panels and arbitration and mediation hearings.
Coordinate and assist in facilitating focus groups and mock trials.
Assist in resolution of cases through alternative dispute resolution, such as arbitration and mediation.
AST Legal Nurse Consulting Service Clients also take advantage and refer families and friends to AST Nurse Connection for variety of reasons:
It is AST Nurse Connection's goal to improve the physical, emotional and wellness of our clients by providing health information and making healthy decision.
With a number of services and experiences in hospital (Inpatient and Outpatient settings) AST Nurse Connection tailors education and resources, specifically for the need of every Client!
Providing high quality care, safety by educating Clients at affordable cost.
AST Nurse Connection provide Clients access to Registered Nurse who serves as a Health Coach to you, your families and friends; one on one, telephone, e-mail, text, face time, and AST e-news.
Every Client will have a Registered Nurse encounter for the following:
Client Assessment
Plan of Care
Education on basic health needs
Resource for health information
Triage, Advise, coordinate & refer accordingly
Guide to nutrition information
Why Choose AST Legal Nurse Consulting Service?
Consultants are Certified Legal Registered Nurses
Licensed in California Board of Registered Nursing
Actively working as an Advise Nurse
Extensive experiences in Acute and ambulatory settings
Member in Professional Organizations:
National Alliance of Certified Legal Nurse Consultants
California Board of Registered Nursing
Nurse Associations of California Professionals
National Care Planning Council
To learn more about AST Nurse Connection, contact us today! ... Make the Right Choice for You, Your Families & Friends ... With AST Nurse Connection, Performance Matters! One Case, One Client...
Request Help or Information by filling out the form below