Jefferson Mortgage Group LLC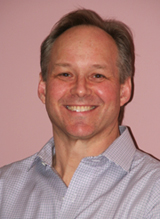 A Reverse Mortgage is a great way for seniors in Virginia, Maryland, Pennsylvania, and Washington D.C. to take advantage of the equity they have built up in their homes without the burden of unwarranted risk or tax liability. Deciding if a Reverse Mortgage is right for you is a big decision. We will work directly with your family and financial advisors to tailor the Reverse Mortgage to your specific needs. The primary objective is not just to get a Reverse Mortgage, but rather to get a Reverse Mortgage that is the right fit for you. Our team will guide you through this process and we will be with you every step of the way from origination to closing.
George specializes in all aspects of the traditional FHA HECM Reverse Mortgage, the HECM for Purchase program, as well as the Jumbo Private Label Reverse Mortgage as an option for higher priced homes. With 30 years of experience in the mortgage industry, he is able to work directly with you and your family to understand your needs and offer you the right program tailored to your objective. George has the experience and resources to meet your needs when it comes to Reverse Mortgages.
How to win in retirement with both a government insured Reverse Mortgage or a Jumbo Reverse Mortgage.
Pay and efficiently plan for care needs on your terms in the comfort of your own home.
Learn how to eliminate mortgage payments and pay off forward mortgages, traditional home equity lines, and expensive debt while balancing monthly cash-flow.
Find out how to supplement retirement income with term and tenured annuity-like payments.
Establish a safe home equity credit line reserve for emergencies and your future retirement where the untapped portion will grow annually as you age.
Experiment with alternatives to expensive long term care insurance by using a reverse to create a more cost effective mechanism that provides more flexibility on your terms.
Understand the mechanics of the program and the power of the government insurance back stop as it applies to your spouse, your estate, and your heirs.
Discover how to downsize with a Reverse Mortgage and diversify your assets from your home. AAG Approved Partner .
AAG Approved Partner.
What is a HECM Reverse Mortgage?
A HECM Reverse Mortgage is a government insured program designed to help homeowners 62 and older access their home equity with a non-recourse easily obtainable loan tailored for seniors.
What is a Jumbo Private Label Reverse Mortgage?
The long-standing family home that has appreciated in value immensely over the years no longer has to be downsized. The new Jumbo Reverse is a relatively new consumer friendly option that offers more choice for higher priced homes. The Jumbo Reverse is not designed to replace the traditional government insured HECM, but rather to fill the voids and provide suitable alternatives for the higher priced family homes at a much lower percentage basis cost. (Jumbo Reverse Mortgages currently not available in Maryland).
Who is eligible for a Reverse Mortgage?
You must be at least 62 years old based on the youngest borrower.
The home must be your primary residence.
What can a reverse mortgage be used for? (examples)
Pay off mortgage to live mortgage payment free (Taxes & Insurance still required)
Increase monthly cash-flow
Pay off credit cards and medical bills
Home repairs / Modifications / Home improvements
Emergency Reserve Credit Line for emergencies and peace of mind
Funds to pay for in-home care
Funds to satisfy tax liens & other liens
Bring a delinquent mortgage current and prevent foreclosure
Buy a new primary residence to down-size your home, get rid of the steps, or move closer to family
Supplement your retirement income
Retirement & Financial planning
Establish a cost-effective mechanism for long-term care insurance
Estate planning
Buy a 2nd Home
Travel
Tax free funds
Are there restrictions on how I can use money received from a Reverse Mortgage?
Any proceeds from a Reverse Mortgage must first pay off any existing mortgages or liens on the property. After these and any other mandatory obligations are paid there are no restrictions on how you may use the proceeds. You can use the money you receive from your reverse mortgage any way you would like, everything from travel to medical bills, to paying down expensive credit card debt or to remodeling your home. You certainly do not have to spend all your eligible proceeds. Maybe you would just like to pay off a mortgage, establish a credit line as an emergency reserve, or even create a monthly annuity like payment to supplement your retirement income. There are no limits to how you can use your proceeds.
George Omilan and Jefferson Mortgage Group can help you Bridge the Path to a more Sound and Secure Retirement. Call today to learn more!
George Omilan [NMLS# 873983] - (703) 319-2198
Jefferson Mortgage Group LLC [NMLS# 935554]
Jefferson Mortgage Group LLC is licensed by the Virginia State Corporation Commission License Number MC-5659, The Pennsylvania Department of Banking & Securities #46259, The DC Department of Insurance, Securities, and Banking License # MLB935554 and Maryland DLLR License #21586
Request Help or Information by filling out the form below