Southern Trust Mortgage, LLC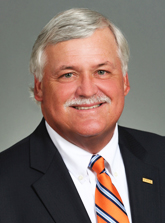 Deciding if a Reverse Mortgage is right for you is a big decision. That is where the help of a TRUSTWORTHY and EXPERIENCED professional is valuable. I can explain your options and simplify the process.
With over 17 years of experience in providing Reverse Mortgages to seniors, I am recognized as an industry expert in the Reverse Mortgage field and as a senior I understand the challenges seniors face today.
Mission: To help senior clients, their family, and trusted advisors thoroughly understand the Reverse Mortgage and to make an informed decision about their future and their financial needs.
Never leave the comfort of your home; I will come to you!
Request Help or Information by filling out the form below