The Federal Savings Bank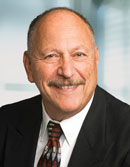 A lot of changes have occurred during the past 40 years that Bob has been working in the mortgage banking industry. Bob has earned his tenure in this industry. He accomplished this by educating and helping all types of individuals to achieve the American Dream of home ownership. The majority of the time was spent in the greater Seattle area. Working with a variety of financial institutions, Bob managed offices in Oregon, California, Nevada, Arizona, and two years in Juneau, Alaska.
Being the son of Italian immigrants, Bob was initiated to hard, honest work. Integrity was the platform that fueled him to become successful in the American way of life. Education was also stressed as an important goal. Bob worked his way through college, obtaining a Bachelor of Science degree and then his Master of Arts degree. Bob tries to give back to his community. He has been on several boards of directors. He volunteered to teach classes on citizenship and English as a second language.
Bob is well known and respected throughout the country for his high quality teams and their services and products. He brings a team of professionals, many whom he has worked with in the past. These professionals did not hesitate to work with him again. Bob has traditional values and is not only a gentleman, he's a gentle man. He cares about the people he serves as well as his fellow coworkers. Bob makes sure his team is well informed, so the seniors they work with get the most out of the investment they have in their home. He wants the 35 million (and growing) seniors to be aware of the HECM opportunity. He values helping seniors improve their quality of life, through the elimination of their mortgage payment, increased cash flow, or a lump sum of cash.
Request Help or Information by filling out the form below