Dorjath Law Center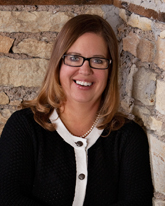 The Dorjath Law Center was opened in order to create a new type of Elder Law practice; one which is not only dedicated to personally connecting with seniors and their families, but also one that gives back to the community. We have a strong belief that by working together we can improve our community and make a big difference in the lives of others!
We specialize in Elder Law, Medicaid Planning, Estate Planning, Special Needs Planning and Veterans' Benefits Planning. Nancie loves working with seniors, military veterans, and their families to understand their needs and enjoys the challenges of the legal profession. She is knowledgeable, understanding, compassionate and a true advocate for her clients' needs.
We take a holistic approach to helping our clients and their families. We have a saying that "your life story matters" and this gets to the heart of what makes us different. We get to know everything that we can about your situation and how you reached the point where you need legal assistance. We know this makes for better outcomes and allows for an integrated approach to solutions. At other firms you will get a few moments with the attorney and then often you are moved off to work with other support staff. At the Dorjath Law Center you can be assured that you will always be able to speak directly with Nancie. She will provide the personal attention that you need and deserve!
WE'RE MAKING A DIFFERENCE
One of our core values is doing good in the community. We firmly believe that we have a responsibility not only to our clients but also to the community at large.
We have a foundational commitment to service. Service to our clients, service to their families, service to our staff members and service to our communities.
We treat each person with kindness, dignity and respect.
We take the time to understand each situation fully in order to work with you to satisfy your unique needs.
We're committed to taking care of those individuals and organizations that take care of our communities.
Our philanthropic giving reinforces this service commitment. We service our communities in a focused manner.
There are so many great organizations supporting our communities. The Dorjath Law Center and its employees donate our time and money to support three main community groups;
Organizations that provide support to our senior community
Organizations that support our country's military veterans
Local community organizations
Request Help or Info in the Form Below