Pacific Senior Care Services LLC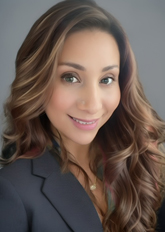 We are a senior care resource and referral agency, helping seniors and their children understand the variety of services offer in the mature adult market and helping them with the assistance needed.
At Pacific Senior Care Services we specialize in helping families find appropriate placement such as senior living communities, in home health services, private duty services and with our advisor helping them on qualifying for Veterans benefit aid.
Pacific Senior Care Services, is committed to "Excellence in Service" providing a critical resource to families called "Senior Care Financial Planning".
About Us
Our Founder, Kelly Gonzales's personal and professional path has been guided by her true compassion, kindness and commitment to assist seniors, physically and challenged individuals in the San Francisco Bay Area.
Ms. Saleh is a former Manager Liaison with home health care services and the Marketing Manager for a senior living community in the San Francisco Bay Area.
Responsible for business development with account executives in community outreach, coordinating weekly in-services with clients.
Kelly Gonzales Saleh has been an insurance broker in the Bay Area since 2004.
Kelly Gonzales Saleh is a Founder and Owner of Gonzales Insurance Financial Group in San Francisco Bay Area, she serves the needs of seniors and other clients with age-specific planning, products and services.
On April 2014, Gonzales Insurance Financial Group was able to launched into partnership with Pacific Senior Care Services to help their clients with senior financial services and end of life planning.
Request Help or Information by filling out the form below