AAG American Advisors Group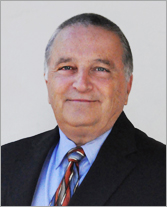 Why American Advisors Group?
AAG is the largest reverse mortgage lender in the United States.
Our professional and personable staff has one goal in mind: Making the reverse mortgage experience as informative and efficient as possible.
Our mission is to help serve our senior community with the highest level of customer satisfaction.
Reverse mortgages also known as HECM (Home Equity Conversion Mortgage) are a valuable tool empowering seniors age 62 and older. This unique product enables the borrower to remain in their home without a monthly mortgage payment. The money received is tax free and can be used any way the borrower wishes after paying off the current mortgage (if the borrower still owes).
Our pledge is to educate you about reverse mortgages and to help you determine if one might be the right choice for you. Call me today! (909) 278-1810.
Request Help or Information by filling out the form below