Concierge at home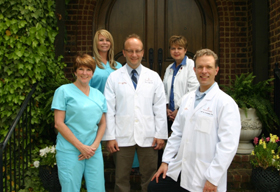 Concierge at home is a physician directed, unique and comprehensive service dedicated to helping seniors remain in their home environment (Private/Family home, Independent, Assisted or Memory Care in a senior community) for as long as possible by providing routine medical care at your doorstep.
Our team of healthcare professionals actually make house calls, and services elderly patients and their family members on a monthly basis to create collaborative Care Plan for their medical and non-medical needs.
We coordinate, implement and oversee all aspects of our patients care needs in the home to include in home assessments and treatment by a physician/physician assistant who are geriatric specialists, home health services, in home portable x-rays, ekgs,and ultrasounds in home laboratory testing, certain audiology testing in the home, IV infusion services, registered nurse visits, medical equipment delivery, as well as non-medical services such as having a hairdresser or manicurist come to the home, home remodeling coordination, and other resources and services that may come up for the elderly that can be handled in the home.
You will be assigned a Healthcare Advocate to help you navigate through the healthcare system and who will handle all action items needed to coordinate services for our clients. Your healthcare advocate is your point of contact person for all aspects of your care and is available 24/7 to help you. We work with various preferred providers which include all types of services. These providers are companies that we have worked with closely and whom we find to be professional, ethical and competent to include Home Care, Home Health, Elder Law Attorneys, Financial Planners, Home modification companies, Home technology companies, Pharmacy and Hospice.
Comprehensive Assessment
When a client joins our Concierge at home program they receive a comprehensive assessment while meeting each member of our medical team, will receive monthly visits from a team member to keep a preventative eye on medical condition changes or potential problems, additional visits as needed to address specific medical needs, have access to our team 24/7 with same day assistance with their need, have one point of contact team member who will handle all aspects of their situation and become a strong support system as they progress through their disease processes/aging process and their needs change.
Request Help or Info in the Form Below