RChristian Financial Consultants, LLC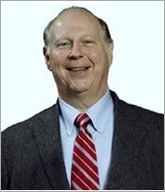 If you are concerned about how to pay for the care of a yourself or a loved one, You're not alone!
There are tremendous costs and an overwhelming number of alternatives in dealing with this heart rending need so many have.
There is help available! We here at RChristianFinancial have the knowledge, experience and resources to lead, guide and direct you to make the choices and solutions that are best for you and your family.
About Randy
Randall G. Christian, ChFC, is a 30 year veteran of the financial services business and a member of the third generation of a family owned company. Randy specializes in helping middle class boomers and seniors coordinate such financial issues as retirement income planning, Social Security, Veterans Benefits, Asset accumulation, financial protection, lifetime income and long term care funding.
Request Help or Information by filling out the form below