Beneficent LTC Medicaid Consulting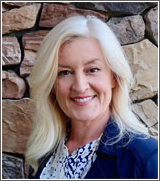 We are a private fee based consulting firm specializing in assisting seniors qualify for LTC Medicaid. Our approach is to educate, prepare, protect and represent our clients throughout the eligibility process. With Medicaid, education enables better decisions, preparation leads to better outcomes, protecting assets prevents impoverishment and professional representation provides peace of mind. Beneficent LTC Medicaid Consulting Group is able to provide all the above. Call today for a complimentary consultation to learn how Medicaid planning can help you or a loved one.
About Stacy
Stacy Osborne is a Certified Medicaid Planner who has assisted hundreds of families through all phases of the application process. The firm has been helping families for over 20 years preserve assets and gain eligibility to LTC Medicaid. Stacy serves on the Board of the Senior Resource Council, actively supports the Alzheimers Association, Rotary Club and other philanthropic endeavors to support the senior community. Stacy and her husband Kevin have 8 children and 3 grandchildren and are active in church and community activities in Colorado and Texas .
Request Help or Information by filling out the form below