Estrada Law, P.C.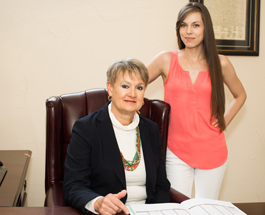 If you care about the financial security of your loved ones, then having an estate plan is a necessity. An estate is defined as any property owned by you. So, if you own a home, have a savings or retirement account, or own a business, you have an estate.
When you sit down with a qualified estate-planning attorney, you will find there are many ways to give what you have to whom you want, the way you want, when you want. Whether you are graduating from college, starting your first job, getting married, having a baby, dealing with illness, divorce or other major issues, your estate plan must change and grow with you.
Wills and trusts are important parts of the puzzle, but caring for ourselves and our loved ones while we and they are alive is vital to the quality of the life we want to live.
At Estrada Law, our mission is to help our clients through the changes in life and to plan for whatever may come in the future. We are proud of our wide-ranging approach to meeting in dividual client needs. We make certain that you completely understand the complicated tax, financial and legal terminology and concepts. We welcome your questions, and will work with you to implement plans that meet your needs, and the needs of your family and loved ones. You do not need to be wealthy to need an estate plan. In fact everyone should have at very least a WILL, Durable Power of Attorney and Health Care Proxy.
Each client's estate planning objectives are different and we will work with you to create a plan tailored to your specific needs. We can handle all aspects of your estate planning including:
Wills
Living Wills and Healthcare Surrogates/Durable Powers of Attorney
Revocable and Irrevocable Trust Agreements
Life Insurance Trusts
Special Needs Trust
Income Diversion Trusts (Medicaid Compliant).
Request Help or Info in the Form Below