RGV Medicaid Planning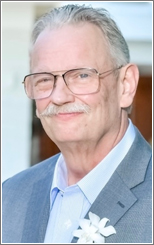 RGV Medicaid Planning is dedicated to helping seniors who require long term care to protect their assets. We can also assist in getting Veterans qualified for an aid & assistance benefit of up to $2,642 a month. If legal documents are needed we have a network of Estate & Elder Law Attorneys.
For A Free One Hour Consultation Contact Us At:
(956)793-3972.
Charles D Wood has been helping seniors protect their assets and assisting them in qualifying for Medicaid for Long Term Care for over 35 years. As a Certified Medicaid Planner and a Accredited Medicaid Planner Mr. Wood is educated and up to date on the latest Medicaid Planning Techniques.
Request Help or Info in the Form Below