Clarion LLC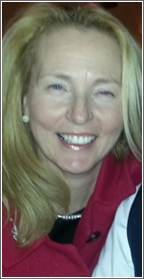 Clarion llc is a Care Management and Patient Advocacy organization that supports and promote patients'' rights as they navigate the health care system.
Whether or not you are ill, managing your health can be puzzling and overwhelming. And when things go wrong, it can be tough to get your voice heard by your doctors and other health care professionals around you. It is not the intend of Health care providers and administrators to make things difficult for patients, but the system is so convoluted that there is not much time for compassion and understanding.
A Clarion care manager can advocate and guide you through the confusing and troubling maze of health care with caring and sensitivity. We can focus exclusively on your needs and help you resolve concerns about the type and quality of your care you receive and need while ensuring that your voice is heard and that you are included in the decision-making regarding your health and needs.
Your personal care manager will work side by side with you and your family to make certain your needs and the needs of your family are heard and met.
Please call (908) 397-1706 or reach out by email srilocn7@gmail.com if you have a problem or a concern and we can discuss it to see if I can help you or your family.
Request Help or Information by filling out the form below