Mishiyeva Law, PLLC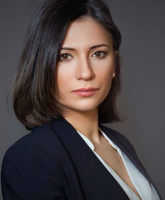 Mishiyeva Law, PLLC., is a law firm specializing in estate planning, wills, trusts, probate, and estate administration but our focus is ensuring that anyone with inquiries or questions are set on the right path so they are given more clarity and most importantly, more peace.
As an estate lawyer and being able to serve NYC is enormously satisfying knowing I am helping the hard working class of New York's residents in identifying and capturing their estate planning goals. We do not limit ourselves to geography. Regardless of where you live, you can always contact us and we will be happy to answer your long term health & estate questions.
If you are looking for a New York Probate Lawyer, let us know and we will be ready to help.
We represent executors, trustees, administrators, beneficiaries, creditors, grantors, and heirs. We can also assist you in drafting any and all estate planning documents including a power of attorney, revocable/irrevocable trusts, & a living will. Come in for a free in person consultation and we will be happy to help.
About Kamilla
Kamilla Mishiyeva, Esq., is the founder of Mishiyeva Law, PLLC. She is a graduate of Rutgers School of Law and an active member of the New York City community. She is an animal rights advocate and strong supporter of ensuring individuals, families, and businesses know their rights when it comes to estate planning and probate.
Request Help or Information by filling out the form below