Moves Made Easier LLC
Our company helps families with residential rightsizing. We plan, guide, and do the physical work while our clients maintain control. We will be your partner through any or all aspects of this emotional process including:
Floor plan the new home Pack for move and shipment
Hiring and supervising furniture movers
Unpack and settle in including connecting electronics and hanging pictures
Sell extra household goods
Donate and provide documentation
Clean vacated homes
Local and long distance services
About Ted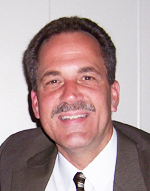 Ted Forthofer is a lifelong Northern Ohio resident who comes from an entrepreneurial upbringing where customers and suppliers were extended family. He spent 25 years in large corporations learning project management skills while working with church groups and youth sports in his spare time. A Baby Boomer himself, Ted has seen firsthand the obstacles to parting with years of accumulated possessions, each representing a part of someone's life story or a special memory. This experience, Ted's desire to serve others, and the encouragement of friends and family all led to the formation of Moves Made Easier.
Request Help or Information by filling out the form below