Alison B Calamia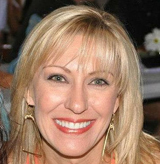 Alison Calamia is a Reverse Mortgage Specialist at America's Mortgage Resource, a well-known mortgage lender in New Orleans, Louisiana with offices in Baton Rouge and the Acadiana area.
For 25 years Alison has been helping senior homeowners to understand and secure a Reverse Mortgage. Her personal face to face meetings enable seniors and their family's to make an informed decision when considering a Reverse Mortgage as a viable option to meet their financial needs.
Alison specializes in the Federally insured Reverse Mortgage, also known as a Home Equity Conversion Mortgage (HECM).
About Alison
She is a member of the National Care Planning Committee, National Reverse Mortgage Lenders Association (NRMLA) and is a Licensed Loan Originator in Louisiana.
Request Help or Information by filling out the form below