Alison B Calamia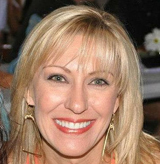 Alison Calamia is a Reverse Mortgage Specialist at America's Mortgage Resource, a well-known mortgage lender in New Orleans, Louisiana with offices in Baton Rouge and the Acadiana area.
For 25 years Alison has been helping senior homeowners to understand and secure a Reverse Mortgage. Her personal face to face meetings enable seniors and their family's to make an informed decision when considering a Reverse Mortgage as a viable option to meet their financial needs.
Alison specializes in the Federally insured Reverse Mortgage, also known as a Home Equity Conversion Mortgage (HECM).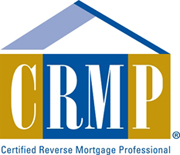 When selecting a loan officer, you should consider working with a professional who has earned the Certified Reverse Mortgage Professional (CRMP) designation, the highest designation in the industry, from the National Reverse Mortgage Lenders Association (NRMLA). You can recognize a Certified Reverse Mortgage Professional by the lapel pin they proudly wear, the CRMP logo on their business card and the certificate of achievement hanging in their office.
Request Help or Info in the Form Below