The Milestone Center for Retirement & Estate Planning LLC
Since 2004 we have helped our clients avoid unnecessary risk with their retirement assets. We will help you to protect your hard-earned retirement assets in today's market and focus on providing you with the income you need, with potential income tax saving advantages. We will look ahead to help protect you from the unexpected. Our goal is for you to not worry about your money, so that you can enjoy your retirement years.
Dee's Mission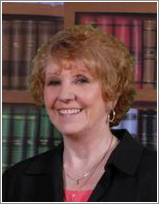 Dee Siegferth has made it her life mission to educate others since she cared for her own mother in her home before she was educated as to where to turn. Her mother had chosen to have comfort care I took on the role even though I was a school administrator and worked 50 hours a week, but I had college age children and found a lovely lady who helped others out who had a loved one needing a companions. My doctor referred her and went along with her wishes for comfort care only. I was so frustrated with the Medicare Rulings and lack of education and where to turn. We as a family worked together, and she died peacefully in our home; but it was a wake up call that I needed to become educated and help others since I had been an educator and administrator during my career. Thus, I enrolled in Masters program first in Gerontology. I wanted to tell the world that anyone can be in control with education.
Request Help or Information by filling out the form below