Elder Advisory Group, LLC
Providing the Support that Empowers Seniors to Age Well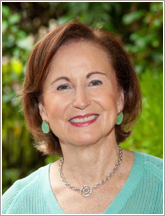 Helping an older parent or loved one who is facing medical, legal, financial, or other challenges associated with aging can be difficult. We know how challenging it can be to provide valuable support for your parents, particularly if you live far away. Are your parents safe living alone? Are your loved ones receiving the medical assistance they need? Is someone taking advantage of your parents' finances? Ensuring the well-being of someone you love can be an overwhelming task.
That's where we can help. Elder Advisory Group is a team of geriatric care managers dedicated to ensuring seniors – and their families – are able to lead fulfilling and meaningful lives in the face of the challenges presented by aging. We are elder care experts who:
Assess the care and environment your loved one needs
Create, coordinate and monitor individualized care plans
Identify quality living solutions that are designed for your family's specific needs Advocate for your loved one during medical appointments
Provide the extra support needed for those living with memory loss
Help family members cope and adapt to their parents' ever-changing needs.
Request Help or Information by filling out the form below