Adams Law Office, LLC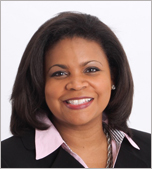 At Adams Law Office, LLC, our goal is to provide every client with caring and detailed estate planning services to get their financial house in order. Whether your estate is large or small, you and your family will benefit from developing a thorough plan. We create Wills and Trusts that solve a myriad of issues such as preventing probate, providing asset protection, preventing unintended distributions to creditors and others, Medicaid planning, reducing the effect of Maryland and Federal estate taxes, providing guardian instructions, and providing for the special needs of family members.
Adams Law Office, LLC was established by Suren G. Adams to provide individualized legal services for each client, while keeping at the forefront of the practice the belief that excellent legal counsel incorporates, rather than excludes, personal care and concern. Suren graduated from George Washington University Law School and has over 15 years of experience in estate planning. She is also a member of the Maryland State Bar Association, the District of Columbia Bar Association, the Christian Legal Society, Wealth Counsel, the Alliance of Black Women Attorneys, and the Prince George's County Bar Association.
Request Help or Info in the Form Below