Vance Parker Law, PLLC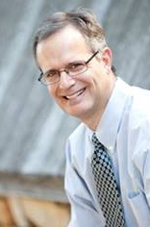 We provide affordable, personal, professional elder law and estate planning legal services to clients living in the Piedmont Triad, Winston-Salem, and North Carolina.
Vance Parker Law has been rated A+ by the Better Business Bureau of Northwest North Carolina.
About Vance
A North Carolina-licensed attorney in good standing since 1992, Vance holds his Doctor of Jurisprudence (JD) degree and his Master of Business Administration (MBA) degree from the University of Texas at Austin. He is a member of the National Academy of Elder Law Attorneys (NAELA), ElderCounsel, the North Carolina Bar Association (NCBA) Elder and Special Needs Law Section, the NCBA Estate Planning and Fiduciary Law Section, the NCBA Real Property Section, the Financial Planning Association (FPA), Healthcare Industry Professionals Serving Seniors (HIPSS), and the Triad Retirement Living Association (TRLA).
Request Help or Information by filling out the form below