Archie M. Nichols, Esq.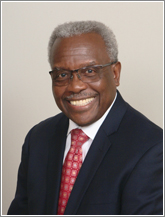 When you need help, you want it quickly and you want to know that your rights are being protected.
I have been providing prompt, thoughtful and effective legal advice to my clients for 35 years.
I am a Vietnam veteran who understands veterans needs both from working in the legal system and from personally applying for VA benefits.
I will represent you clearly understanding that your future depends of the results.
About Me
I have practiced law in the Nation's Capital for over 30 years I am a U.S. Army veteran and served in Vietnam. I have a Law degree from the Columbus School of Law, Catholic University, Washington, DC and BS and MA degrees from the University of NC, Chapel Hill, NC.
Request Help or Information by filling out the form below