iMPACT Networks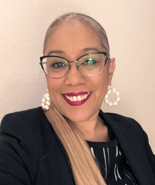 I can give you information to help you receive up to an additional $2,230 a month to pay for home care, assisted living, or nursing home care. I can also help with other Veterans long term care questions. I may even be able to tell you over the phone if you qualify. You can reach me at (757) 349-6819.
I am a certified Life Coach and an accredited veteran claims representative and have been so since 2014. The most important thing about the VA claims process for the veteran is that you are seen as a person and not as just another computer upload. I know how to accomplish this and I have the success rate to demonstrate that I know this.
The latest revisions to the VA claims process seem like a slam dunk for veterans. But, this is not the case. The news forms are just more computerization and highlight the VA's attempt to deal with the staggering number of claims being submitted each day.
Let me help you avoid getting lost in the "automation" of the VA claims process, ensuring that you are a human being and not just another compute entry; and therefore ensuring the maximum potential for a successful Claim, Increase, Re-Open and/or Appeal.
Request Help or Info in the Form Below