John Tan Domantay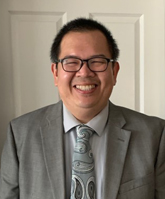 John Tan Domantay-Juris Doctor-VA Accredited Claims Agent. Based in San Francisco and serving California and every state in the United States.
If you need assistance with applying for VA Benefits, Appealing a Denied VA Application, raising your VA Disability Rating, or general questions if you qualify for VA benefits, please contact me.
Also, if you were denied SSI, I can assist with appeals.
Request Help or Info in the Form Below