Age In Place Sacramento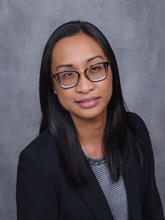 Do your PARENTS or LOVED ONES WANT TO AGE IN PLACE, or continue living in their home or return home AFTER A HOSPITAL OR REHAB STAY?
We are a small private and exclusive nurse owned, family ran, caregiving service.
If the time has come for your family to make the decision about where and how your loved ones will receive care or age in place, WE ARE HERE TO SERVE YOU.
We provide customized post hospital care, customized post rehab care, in-home care, respite care, home making, medication reminders, medication management, meal preparation, restorative exercises, errands and socialization.
We specialize in post rehab and post hospital stay especially for those with movement disorders, Parkinson's, PSP, strokes and generalized muscle deconditioning. We help people with movement disorders to get back on their feet as quickly as possible to the extend that is physically possible especially after a hospital stay.
Our services can be offered in one of two places;
Where ever you choose to call HOME......your private residence, your assisted living suite or in the home of another family member.
In our small, exclusive and all private pay adult group home.
Our services are delivered under 4 departments;
CARE-GIVING: services are provided by home care aides, companions and certified home care aides in the comfort of your home or where ever you or your loved one chooses to call home.
Chronic Illness & Symptom Management: These services are designed to reduce frequent trips to the hospital and rehab facilities. The care programs are designed by nurses and geriatric care specialist and can be offered in your home.
POST HOSPITAL, POST REHAB & RESPITE CARE AT OUR GROUP HOME. This is short term or long term care & nursing care offered 24/7 at our group home. Some families use this service to transition from the hospital or rehab to home.
CARE MANAGEMENT, CARE COORDINATION & CARE NAVIGATION: These services are provided by geriatric care managers. The goal is to make long distance care giving easier and more gratifying for the long distance or the very busy family caregiver.
What to Expect
My phone is answered 24 hours a day, 7 days a week all year long. If you get a voice mail, your call will be returned within two business hours. Once we connect, you will share your situation and I will give possible solutions on the spot and if you like what I tell you then we can begin working together right away. I have access to kind, compassionate, matured, experienced, fully vetted, insured and bonded caregivers so we are at your service and ready to take your stress away.
Request Help or Information by filling out the form below