SunCoast Senior Solutions, LLC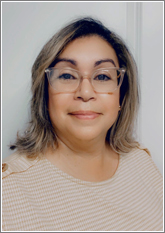 Norma Jones - Senior Living Consultant & Medicaid Consultant

It's so much easier to have SunCoast Senior Solutions, LLC in your corner.
We offer many services and help you connect the dots to get the care you or your loved one deserves.
Our staff helps caregivers, seniors, and their families develop affordable long-term care solutions.
Here are some of the services we can provide assistance with:
Placement Services: Semi-Independent, Assisted Living, Memory Care & Nursing Home
Medicaid Consulting & Planning
Elder Law Referral and Consultation
Professional Care Manager
Elder Care Services
Life Resource Planning
Caregiving Management & Eldercare Resolution
Specialized Eldercare Services
Our Hand Picked Team
Our compassionate and understanding team can assist seniors and/or caregivers plan and find the best care for their loved ones. We have well over 32 yrs of experience together. Helping our seniors, and working together with community resources is our passion. We believe in not only providing the utmost specialized customer services but providing you with open and honest options as we would for our family.
Request Help or Info in the Form Below