M W Witt & Associates Legacy Solutions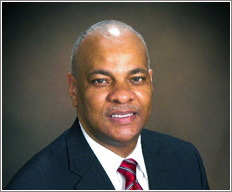 We Help You Prepare for Life and Beyond
In addition to assisting individuals, families, and business owners with product solutions, we seek first to understand the specific needs, wishes and goals of our customer in order to provide the best solution to meet those goals. I do not rely solely on my own experience but have surrounded myself with expertise in various disciplines to ensure that the customer receives the best advice for their circumstances.
Below is a partial list of services that you can expect to have access to:
Life Insurance Policy Review Service
We have a program to help you evaluate whether your policies are performing as they should. If they are not, we will help you identify solutions designed to improve the situation.
Term Policy Review
If your term policy is coming close to the end of it's term period and you still need life insurance, we will review your options with you.
Renew the Term Policy
You may be able to renew your term policy with or without medical underwriting depending on the life insurance carrier's provisions in the policy. The term premiums may increase dramatically and continue to rise due to your increase in age.
Apply for a New Term Policy
You may have to go through full medical underwriting. Premiums may be higher, and the term period may be limited due to your increased age.
Term Conversion
You may have the option to convert to a permanent life insurance policy without having to go through medical underwriting.
Life Settlement Review
A life settlement is the sale of a life insurance policy to an institutional trust in return for cash. We will review your eligibility and options, to include maintaining your current policy, associated with a life settlement. Reasons you may want to consider a life settlement are:
You've outgrown your need for the policy
New goals within your life's plan.
Your life insurance policy hasn't performed as you expected.
Estate Tax and Business Continuation Plans have changed.
The premiums are no longer affordable.
The need to replace lost income in case of death of the insured no longer exists.
There is a need for resources to pay for health and long-term care expenses.
A term policy may be reaching the end of the coverage period.
Funds are wanted to improve a retirement lifestyle.
Wanting to put money into other investment or savings accounts.
Purchase of long-term care insurance.
Paying for grandchildren's college tuition.
Help a family member fund a new business
Beneficiary Review
Many clients own a variety of assets ranging from bank accounts to trusts. Unfortunately, all too often you may not clearly understand how to best protect, preserve or pass these balances on to your heirs. This can lead to costly consequences if the beneficiary structure for each account is not structured properly. The goal of this review is to assist you in better understanding how to help you successfully maintain your assets and transfer your wealth to the intended beneficiaries.
Estate Plan Review
In partnership with estate planning attorneys, we review with you some basic and affordable options to ensure your family is taken care of should something happen to you. We will show you how to keep your estate private, avoid probate and make sure that you decide what happens to your estate rather than the courts.
Funeral Trust Review
The funeral trust is a unique product that combines the protection of life insurance with the security of an irrevocable funeral trust. An irrevocable funeral trust is a legal agreement in which an individual sets aside funds for the specific purpose of paying their funeral expenses. Since Medicaid does not count the assets in a funeral trust as 'countable' assets, these assignments can be made right up until the time the person has to enter a nursing home.
Medicaid Compliant Planning
We partner with specialist in crisis Medicaid planning through the use of Medicaid Compliant annuities and other insurance products. This planning reviews strategies to accelerate eligibility for benefits and provide relief from the financial hardship of long-term care.
Legacy Planning Service
We offer a membership to help you leave a lasting legacy and assist your family through some of the most difficult times in their life. This service offers many legacy planning and end of life planning benefits designed to help protect your legacy.
Business Review Program
The purpose of the Business Review Program is to arm business owners with information and analyses that allow them to make informed decisions, with regard to their companies' life insurance assets, and the plans to which those policies relate. Economic conditions and an ever-changing regulatory environment make it prudent to review these arrangements for both policy performance and compliance considerations. There are several areas of concern that business owners should consider.
Existing company-owned insurance policies.
Executive benefit plans.
Business succession and continuation planning.
Business valuations.
Custom Strategy Review
We are able to offer customized creative solutions based on your individual needs and goals and provide you with access and the support of our various teams of expert partners. These strategies may be categorized as:
Wealth Transfer Planning
Business Planning
Charitable Planning
We look forward to meeting you and discussing how we may help you to develop strategies to accomplish the goals for your life and beyond.
Request Help or Info in the Form Below