Alan Ray, CFP®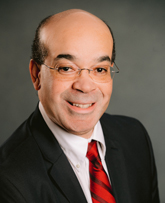 Since you're at the NCPC website finding resources about long term care, you know how important it is to be well informed. An important part of the planning I do with clients is testing the possible impact of long term care expenses on their financial resources and other life priorities. Most of us will face some of these costs in advanced age. Fortunately, there are more options coming along in ways of getting care and affording it. A coordinated financial plan can give you more confidence in your decisions and choices. We can talk about possibly creating a plan based on your values and priorities.
About Alan Ray
Alan Ray is a CERTIFIED FINANCIAL PLANNER® professional and has been in the financial services industry over 20 years. In addition to working with clients of many types, his experience includes eight years as the home office financial planning service provider for the Nationwide® exclusive agency network.
Alan is a registered investment advisor representative and licensed insurance agent for life, health, accident and variable contracts.
Alan's financial advice and financial plans are provided from his position as a fiduciary. He abides by codes of conduct of the CFP Board and falls under the supervision of his registered investment advisor firm.
Request Help or Info in the Form Below