Medicare Resource Center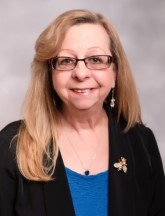 Medicare is complicated and I can help! After one visit with me you'll understand the fundamentals of Medicare and how to choose the Medicare plan that's right for you. I am a licensed Insurance Agent specializing in Medicare. Providing you with a one stop Medicare shop for questions, applying for Medicare, and enrollment.
I have been working in Medicare for 4 years helping clients make an educated choice for their healthcare. My services go beyond finding the right insurance, it is my mission to truly advocate for my clients. I am always willing to go above and beyond to ensure my clients are getting the most out of their plans. Utilizing my knowledge of Medicare and Medicaid I have been able to help families save thousands of dollars on Employer Group Health Plans, Supplemental insurances, etc.
My Free Services:
Medicare Education
Applying for Part A&B
Medicare Plan Consultation
Medicare Advantage Plans
Medicare Part D
Medicare Supplements
Medicaid Resources
Request Help or Info in the Form Below